In this episode, I have the honor of speaking with Dr. Susan Blackmore, who is a psychologist, lecturer and writer researching consciousness, memes, and anomalous experiences. She is a Visiting Professor at the University of Plymouth, as well as a TED Talk lecturer, blogger for the Guardian, and often appears on radio and television. Her book, The Meme Machine (1999) has been translated into 16 other languages; more recent books include Conversations on Consciousness (2005), Zen and the Art of Consciousness (2011), Seeing Myself: The new science of out-of-body experiences (2017) and a textbook Consciousness: An Introduction (3rd Ed 2018).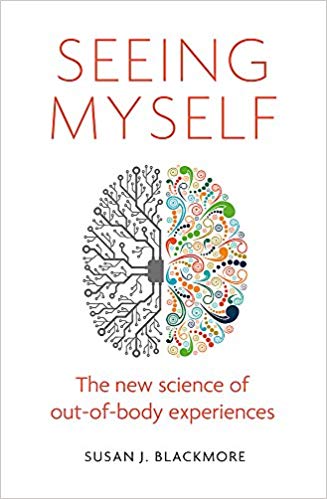 We had a great conversation and covered out of body experiences, mind-body duality — or more accurately, monism, and more. Please enjoy this episode with Dr. Susan Blackmore.
Questions we discussed:

So, where do you stand on consciousness? What is it?
What are your thoughts on near death experiences and out of body experiences?

You believe in life after death? Dualism?
More like an NDE: how are they different?
Astral projection
What is happening in the brain? How do you explain these experiences?
What implications do these have on our understanding of consciousness?
Her advice: Enjoy the experience!

In an article in Psychology Today, you discuss the notion of being conscious only when you're aware of your consciousness, like the light in the fridge. Are we only conscious when we're aware of our consciousness? [sleep]

If not, what are we in those moments?
Does brain activity change? Any other insights into this idea?
Any relation to 'altered states of consciousness', i.e. is it a spectrum or some other direct relation?

What else, what haven't I asked you?
What's in your future, what else will you be studying or publishing?
New book on Memes to follow the 1999 publication, "The Meme Machine".
Podcast: Play in new window | Download