My guest is Dr. Scott Husband of The University of Tampa. Dr. Husband's primary field of study is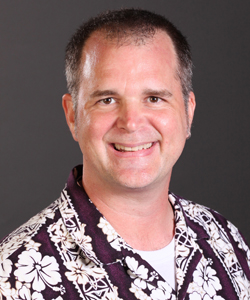 behavioral neuroscience with an emphasis on comparative neuroanatomy and cognition. He has studied higher-level visual processing, the role of dopamine in attention, and dopamine-hormone interactions in various species of birds.
His research goals are to contribute to the understanding of how neural circuits and neurochemistry contribute to complex perception and cognition, and to investigate brain evolution by studying the brain and the behavior of non-mammalian species.
We had a great conversation, touching on brain architecture, asking the philosophical question, is there 'something it is like to be a human', and the effect of language on the evolution of consciousness. Please enjoy this conversation with Dr. Scott Husband.
We discussed:
How is the neural architecture of human brains both similar and different from other animal brains?

Do these similarities and differences have effects on consciousness? If so, how?

What role may consciousness have played in evolution, from fish to mammals to humans? At what point do different states, or layers, of consciousness appear? Is there a correlation between emerging consciousness and brain evolution (e.g. neocortex)?

What can we say about brain structures and circuits and whether there is a certain requirement for consciousness?

What kinds of experiments are being done in comparative cognition in other animals to try and get inside the "black box" of animal minds, and draw conclusions about their mental lives?

What are your current hypotheses on the consciousness of animals? Some have it, some don't? Which ones? Which ones are really intriguing? How about the 'degree' of consciousness?

How is that observed or measured? What have you identified in your own work?

Any special insight into the 'hard question' of consciousness given your studies of animals?

Nagel: 'Something it is like' to be a bat. Maybe the question should be, "Can a bat…or a bird…or a bee…understand something it is like to be another conscious being?" Is there some kind of reflexive condition here necessary to establish that a creature is conscious?

What are some of your personal thoughts and opinions on consciousness in general given your studies? Where do you stand, philosophically, on consciousness?

What will you be working on in the future? 

Do you see any significant outcomes or discoveries coming in the study of animal consciousness?
Podcast: Play in new window | Download