In this episode, I had the honor of speaking with Dr. Katrin Preller, a Visiting Assistant Professor at Yale Medical School and a team member at the Department of Psychiatry, Psychotherapy and Psychosomatics at the University of Zurich, where she received her PhD in Psychology and Neuroscience. Her research interests are centered around the neuropharmacology of emotional and cognitive processes such as social cognition in health and psychiatric illnesses, as well as (pharmacological) neuroimaging analysis methodology, including studies with psilocybin and LSD.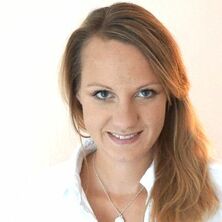 We had a great conversation and covered neuropharmacology and LSD, altered states of consciousness and even a little philosophy. Please enjoy this episode with with Dr. Katrin Preller.
Questions:
Why the interest in LSD, psilocybin and altered states of consciousness? What do the Swiss know about LSD anyway? 🙂 Loved your joke about mountains, chocolate…LSD.
Most of what I read covers your studies with LSD and some psilocybin. What about other psychedelics?
You found that LSD alters directed connectivity within CSTC pathways* in humans. Can you explain what that means and what significance it has?

* LSD reduced connections between regions of the brain that govern cognitive processes while simultaneously increasing connectivity in brain networks associated with sensory functions.
Thalamus is the door of perception?
5-HT/2A receptors — can you explain, in a layperson's terms, what is happening at these receptors normally, and then how LSD affects them, and propagates to other brain functions/experiences — sensory, psychologically, etc.?
Any relation to the default mode network?

Thalamus (thalamic filter) opens up, sensory overload.

Subjects assigned 'meaning' with LSD (music). Can you expand on that and what it…means?
In the general study of phenomenal consciousness, there is the concept of qualia — what seeing red feels like. It's Chalmers' hard question. So, does LSD's effects on the serotonin receptors provide insight into these phenomenal experiences? Seems like it might. If we can watch those experiences — self awareness/reporting of those experiences — change (like that wolf image), doesn't that shed light on phenomenal consciousness?

What, if anything, have your studies on LSD/psilocybin and altered states of consciousness taught you about what human consciousness is, how it works?

What are the direct effects of LSD on human consciousness?
What role does the CSTC loop play in consciousness? Mental disorders?

One article quotes you as saying that LSD reduces the borders between the experience of our own self and others, and thereby affects social interactions. Can you expand on that notion?

It seems that many users of psychedelics report back feeling connected to other, to the universe, to nature, etc. Is that what's going on here?
There's not ACTUAL connectedness. It's a feeling of being connected, internally, right?

What insight, or opinions, do you have on ego or 'self'?
What are you working on now, or what's next for you?
What, if any, breakthroughs in your field of study do you see coming in the future?
What else would you like to share?
Podcast: Play in new window | Download